Holiday Group

You: Hey folks! Y'all still owe me $8 for the pizza we had last week. 🍕

Jake: Hit me with your PayPal!

Marie: What was your Venmo username again? 💸

Andi: Are you cool with cash?
Agreeing on a payment method whilesplitting a bill shouldn't be hard. Sure, there are a lot of services out there that try to solve this problem, like Cash App or paypal.me. All of these work great by themselves, but they can't help if someone doesn't use this particular service.
Why not combine all those services into one personal link? That's where owe.zone comes in. Share your link to present all your payment providers in one place – append the amount and a name to it, to tell the other person what it's all about.
Background
The project came together as part of my diploma project, joined by Timo and Leo. We worked on owe.zone for about nine months (next to school, of course), which included an in-depth brand study, the design, and development process.
Dynamic quotes
Finance isn't the most casual topic around – that's why we decided to loosen things up with some sassy quotes.
All of them adapt to the URL, to make sure there's always a pleasant surprise when you visit an owe.zone link.
The Design
My main focus at owe.zone was the Brand Development.
Read the whole process of the brand development at owezone.rippl.at
Name
owe.zone represents everything we are and it just made sense. It was an available domain, short, represented our product as a zone where your debtors can come and pay their debt and at last, it had an element one could play with in corporate communication, the reference to ozone.
Logo
If you think literal, it just reads out o.z but what it represents and visualizes is so much more. It is the face of owe.zone and gives us a personality. It kind of stares at you, and confronts you,  but it also carries a cheeky side along with it.
Because our product is technically not that exciting, we needed a strong brand to make it memorable. To us it was of great importance to have an element of fun and enjoyment conveyed together with profit-making within our logo, thus having a playful approach regarding these topics seemed to be a great asset.
Colors
Our primary color was #0000EE the default link color of every browser out there. It fitted perfectly with our product because, the link is the main part of our product.
<a href="owe.zone">#0000EE</a>
As #0000EE is a very powerful color, we defined for owe.zone, it should never be used as a fill color but just as a stroke/contour or font color. We also set two gradations of the color so we could work better with them and support the primary color or use as a background in the case of #CCCCFF.
Pattern
As a secondary graphic element we developed a pattern that resembled those of banknotes and ended up with a waveform that has a 33° tilt to have a positive direction.
Typography
As for typographic choices we decided to use system fonts for the UI of owe.zone to make the user feel at home at his device of choice. We felt that owe.zone needed an element that the user already knows so that he isn't too distracted by the bold color choices we made.
To have all these small parts of the corporate design in one easy accessible and also easy to use and expand place I created the pattern library for owe.zone at brand.owe.zone.
While working on the brand design for owe.zone I wrote a research paper on corporate identity and looked at all the essential parts of an Identity. The paper is especially focused on the workflow of the visual component of an identity, the corporate design. Read the paper at identity.owe.zone
The booth
For the presentation of the project, we built an interactive booth where people could reserve their username. It also helped to grow our mailing list for the release.
After someone made a successful reservation, the printer below the table starts printing a custom confirmation to take home.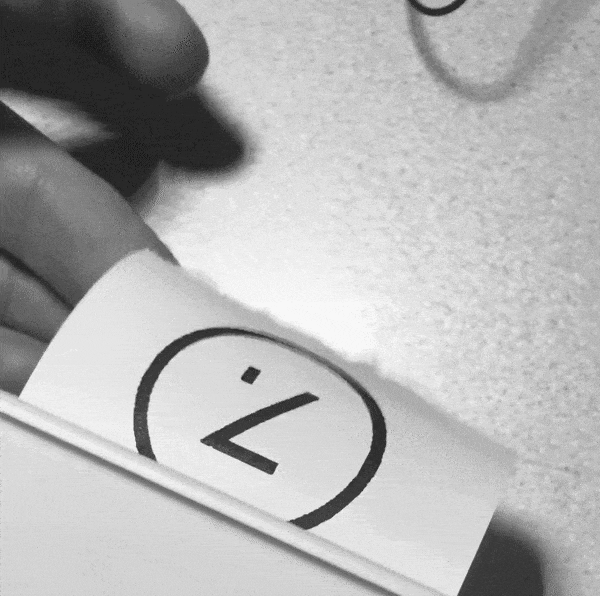 Project status
Unfortunately, owe.zone isn't open to the public yet. Selected users are already able to use owe.zone, but the management interface is still unpolished. At the moment we are focused on other projects but we will see what the future will bring – We would love to get owe.zone released.
Recent posts